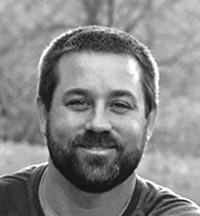 Experience is not measured with time.
Though I have many years of experience as a designer under my belt, the most rewarding, memorable and growth yielding experiences for me have come in small, focused, slowed down learning atmospheres. In the summer of 1999 I attended the Illustration Academy in Kansas City, MO. This two week intensive workshop focused on improving the skills and techniques of young illustrators. With hands on demonstrations, advice and criticism from the nation's top illustrators, such as Mark English, John English, Bart Forbes and Gary Kelley. Though this academy was only two weeks long, I learned more from this experience than two and a half years in a university design program. I have also had great moments of encouragement and inspiration attending design conferences and workshops that lasted only a few days. So, telling you I have 20 years of experience in the design industry might sound impressive to some, to me it's just a number. For me, real experience is measured in depth, not length.
From logo and brand identity design, UX and UI, to custom illustration work, I am always in pursuit of thoughtful, intentional and timeless design. I am a firm

belie

ver in the importance of process and understanding that the process is integral to the beauty and effectiveness of the final product.
A few things that are important to me as a designer and creative thinker:
•  UX and UI working in harmony
•  The best design is simple AND beautiful

•  Good communication is of utmost importance

•  Leading and creating with empathy

•  Committed to learning and growing in my craft and work
Saul Bass said it best when he said "Design is thinking made visual."